Home > Rentals > Lighting > Led
We carry 5000 lighting projectors (LED, Daylight, Tungsten,…)
All major LED brands :
Arri 

Skypanels

Rubylight 

Boa

 
Litepanels
Litegear 

Litemat

Smartlight 

SL1 switch

 & 

Color 

Kinoflo 

Freestyle 

& 

Celeb 850 

Aladdin 

Biflex

Sky Creamsource 
Vortex

4

&

8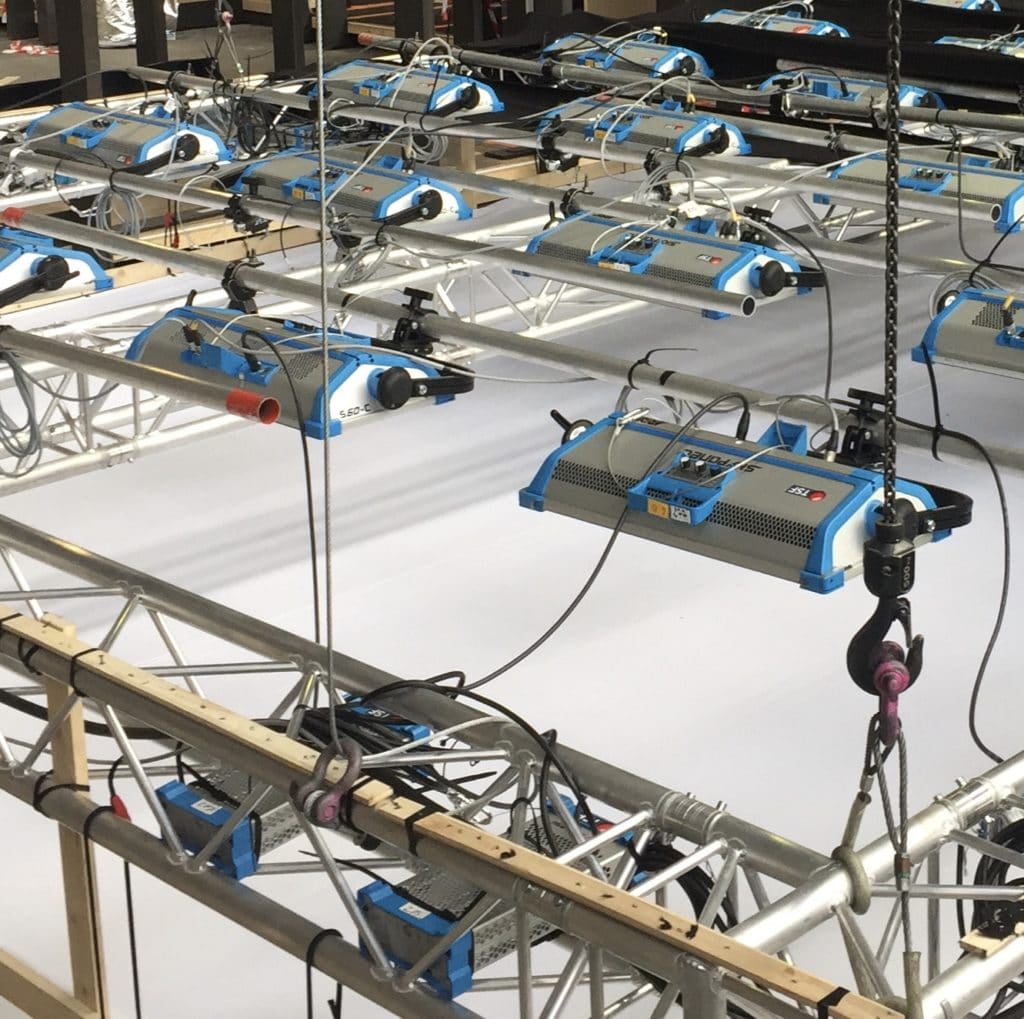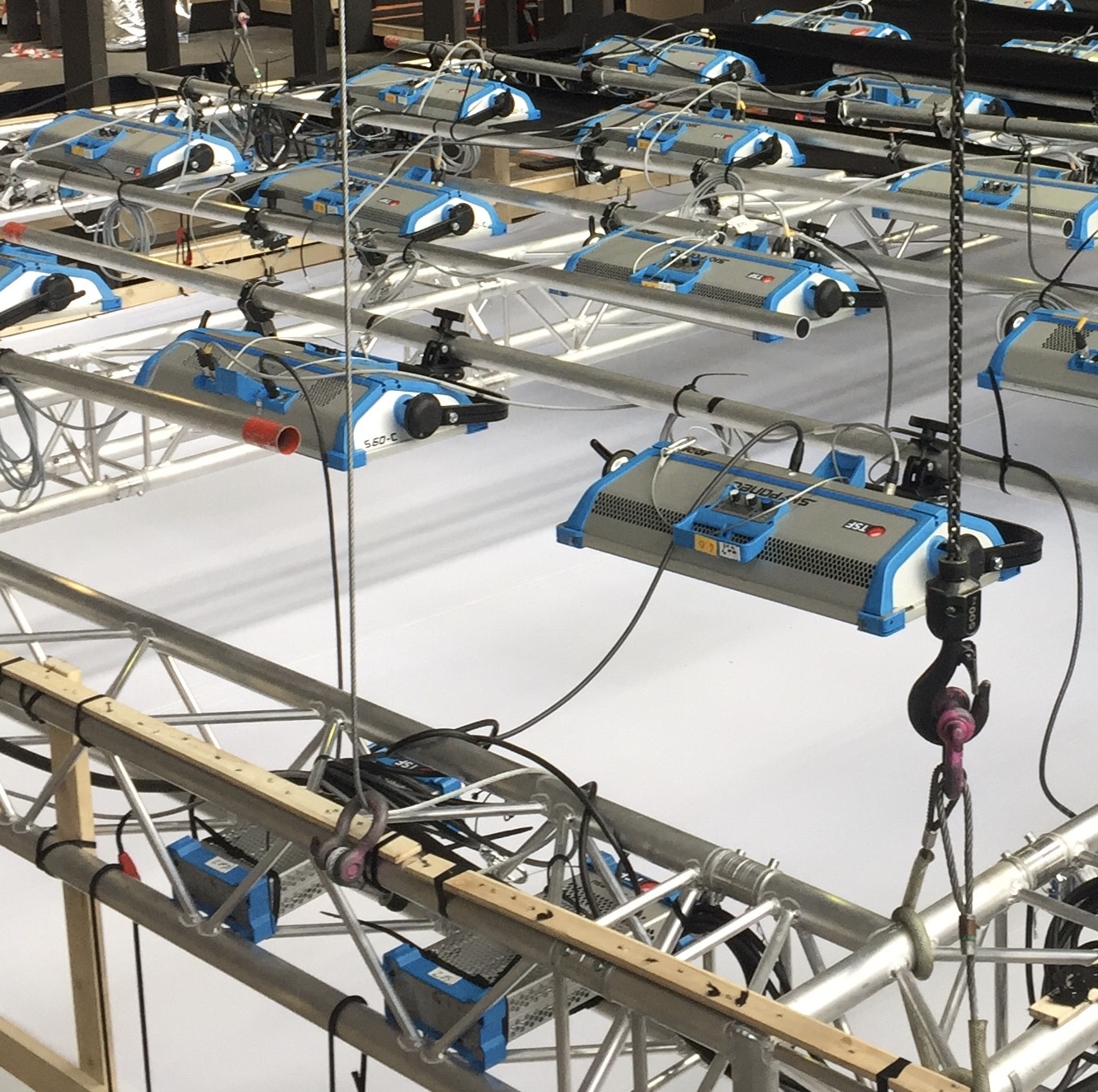 SkyPanel is available in several sizes: S30, S60, S120 and S360.

The S60 is a mid-range model, with an opening of 645 x 300 mm and suitable for the vast majority of applications. The S60 is available in a color and remote adjustable version. Unlike other adjustable fixtures,

SkyPanel makes no sacrifice when it comes to light. SkyPanel emits an enormous amount of light in a soft, uniform beam pattern.

Brighter than a 2kW tungsten soft light or a 6kW tungsten space light, the SkyPanel S60 provides enough light for most applications. At the same time, the lamp head is capable of operating beautifully at lower light levels. This range of light and color gives users an unprecedented amount of control.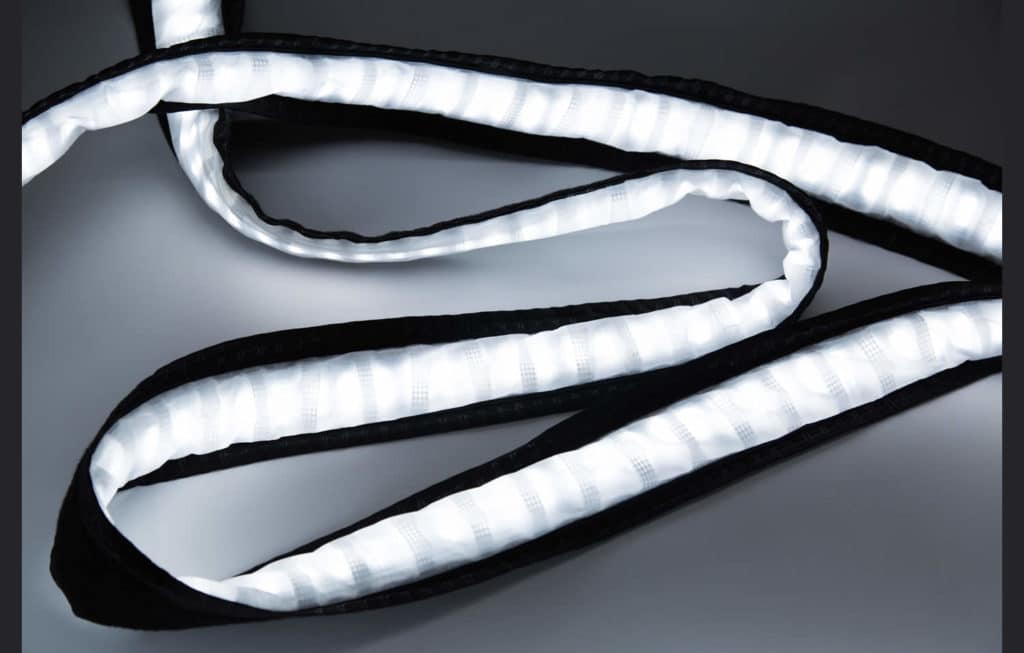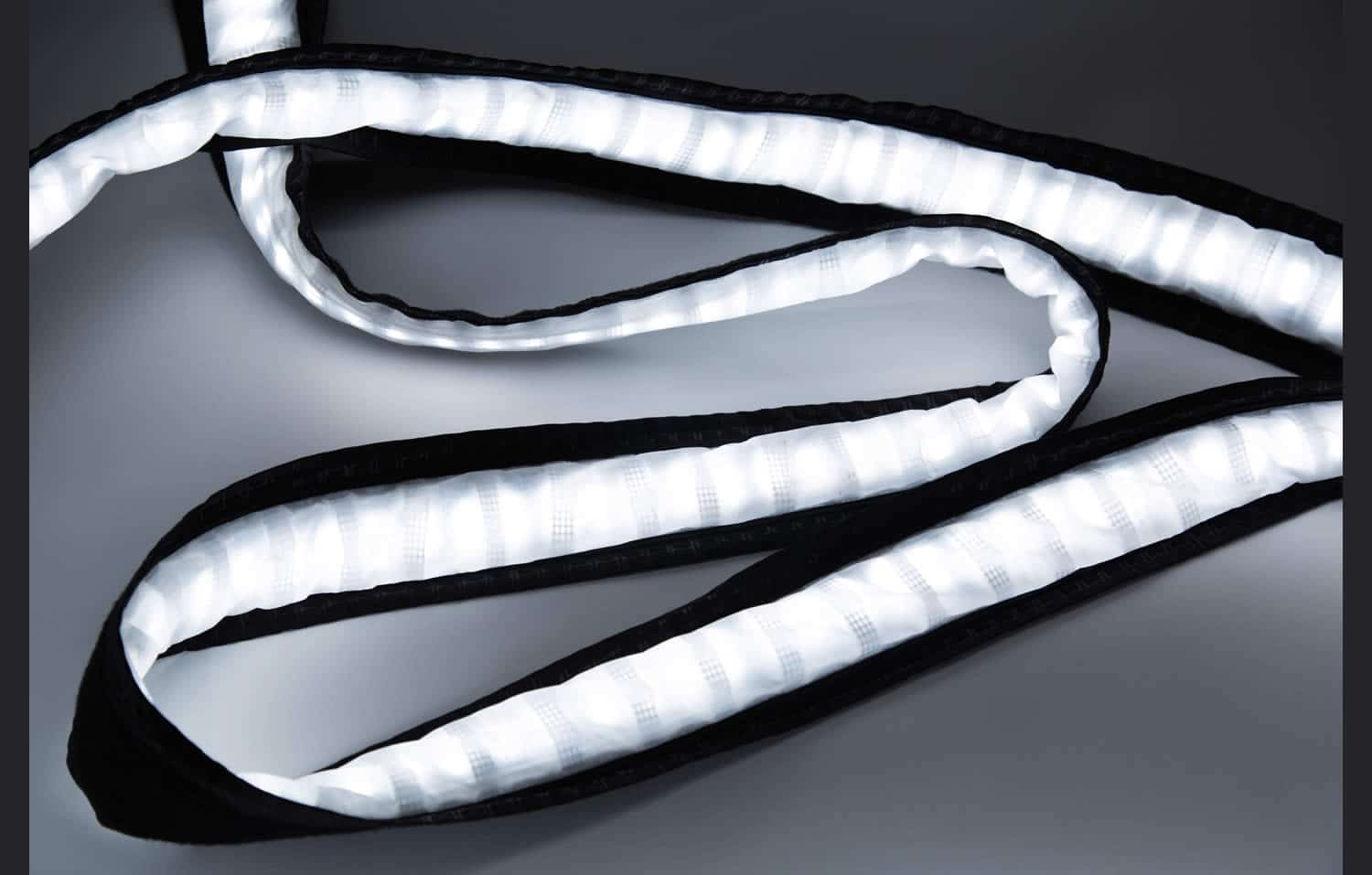 The BOA is a calibrated magnetic projector that measures from 60 centimeters to 6 meters. By magnetism (200 magnets per meter), scratch or fixation, the possibilities of hanging are infinite:
Magnets :
You can easily light up car scenes and natural or industrial settings; you can even put the BOA on a corner of a wall (the metal corner profiles hold the BOA in place)
Velcro and self-grip tape and fasteners:
The back of the BOA is made up of tiny soft loops that will hook onto any scratch-type "hook" surface; supplied with shape-memory velcro you'll give it the twist you want.
Attachment:
Grommets at the BOA allow you to hang your light with a simple nail.
Pass-through on back:
Loops on the back of the BOA allow you to slip in an offset arm for standard hanging (Foot 2000, spigot, magic arm).
Rings:
Three rings at each end allow you to pass slings, marine bungee cords, etc. ( For quick hook-ups on columns, trees).
Shape memory :
A semi-rigid accessory allows you to give a shape to the BOA (in order to go around a door, to make a lettering, a quick hooking).
A shape memory velcro is provided with each BOA Flex to give it the shape you want.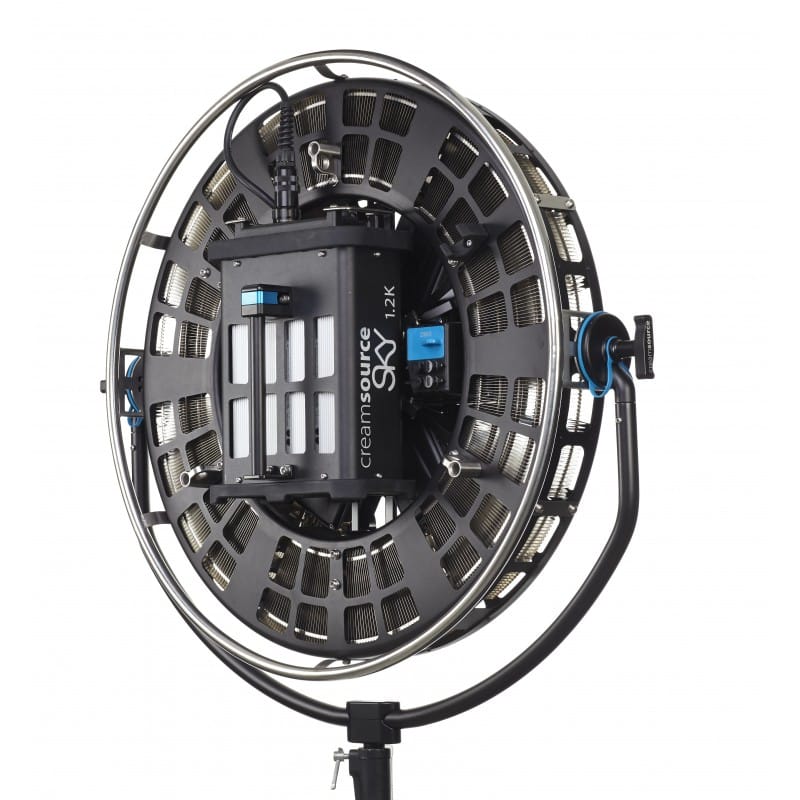 Creamsource Sky is the original high power full spectrum software source, combining the latest LED technology with sophisticated color management, modern ergonomics and stunning design.
At the heart of Sky is a set of six powerful LED motors, cooled by a highly efficient and quiet heat pipe system. The color temperature is infinitely adjustable from 2200K to 15,000K with simultaneous green/magenta axis adjustment. Hue and saturation controls mean you're not limited to white light either – any color is possible.
The compact design of the Creamsource Sky allows it to provide an incredibly wide and even beam even when studio space is limited.
Plus, Creamsource Sky's IP65 rating means it continues to work in harsh weather conditions such as rain, storms, or even when there's too much dust.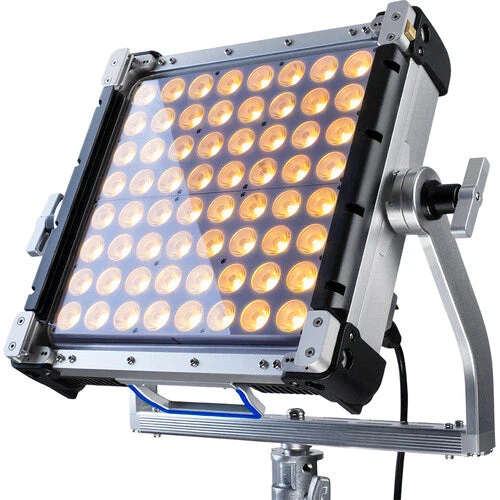 CreamSource VORTEX4 1×1 RGBW LED Panel.
This all-in-one lighting system features a 20° narrow beam producing 7300 lux at 3 meters, full WRGB spectrum LEDs, full hue/saturation control, 0-100% intensity control and 95+ CRI/TLCI.
The fixture can be used as a hard light or soft light with a Creamsource diffuser or dome, with a color temperature range of 2200K to 15,000K divisible into four independently controllable zones.
The Vortex4 also offers Vortex Connect functionality that includes built-in LumenRadio TimoTwo, Ethernet with sACN, Bluetooth, Wi-Fi, 5-pin DMX, USB Type-A and a Creamsource accessory port, allowing for a wide range of control options and future protocol support.
In addition, effects, color gelatins and the latest FrameSync technology are built into the latest CreamOS architecture. Rigging points have been integrated into the equipment to accommodate quick rigging of a wide range of units, and the Vortex4 is IP65 waterproof and sealed for safety and efficiency.
Technical Specifications:
– Light Source: RGBW LED
– Size: 38 x 38 x 12.1 cm
– Weight: 11.62 kg
– Beam angle: 20°.
– Input Voltage: 48V DC
– Light: Color temperature from 2200K to 15000K
– Color rendering: Average CRI > 95 Average TLCI > 95
– Dimming: 0 to 100% continuous
– Protection rating: IP65
The Vortex 8 is a 650W, 60cm x 30cm high power LED spotlight.
Designed for intensive use in all conditions, this versatile 2 x 1 RGBW system from Creamsource easily switches from a powerful light to a reflective light, to a softer diffused light thanks to its dome or snapbag.
The intuitive interface, the effects & color gels integrated in the CreamOS system, the integrated power supply and its hyper connectivity enhance the user experience.
With notably its IP 65 the Vortex 8 will be able to face unpredictable weather conditions!
Features :
– TTC from 2200° K to 15000° K
– IP 65 RATING
– Led power 650 w
– Connectivity : Lumen radio integrated / Ethernet – Bluetooth – Timo Two – Wifi – USB
– High speed mode 5000 fps
– Native beam angle of 20
– Dimensions: 69 x 38 x 12.1 cm
– Head weight : 13,7 kg
Contact :
Laurent KLEINDIENST
Director, Strategy & Development
+33 6.64.49.91.79
l.kleindienst@tsf.fr
Contact :
Danys BRUYERE
Deputy Gen. Man., Technology
+33 6 61 39 13 03
d.bruyere@tsf.fr