Home > Rentals > Lighting > Led
We carry 5000 lighting projectors (LED, Daylight, Tungsten,…)
All major LED brands :
Arri 

Skypanels

Rubylight 

Boa

 
Litepanels
Litegear 

Litemat

Smartlight 

SL1 switch

 & 

Color 

Kinoflo 

Freestyle 

& 

Celeb 850 

Aladdin 

Biflex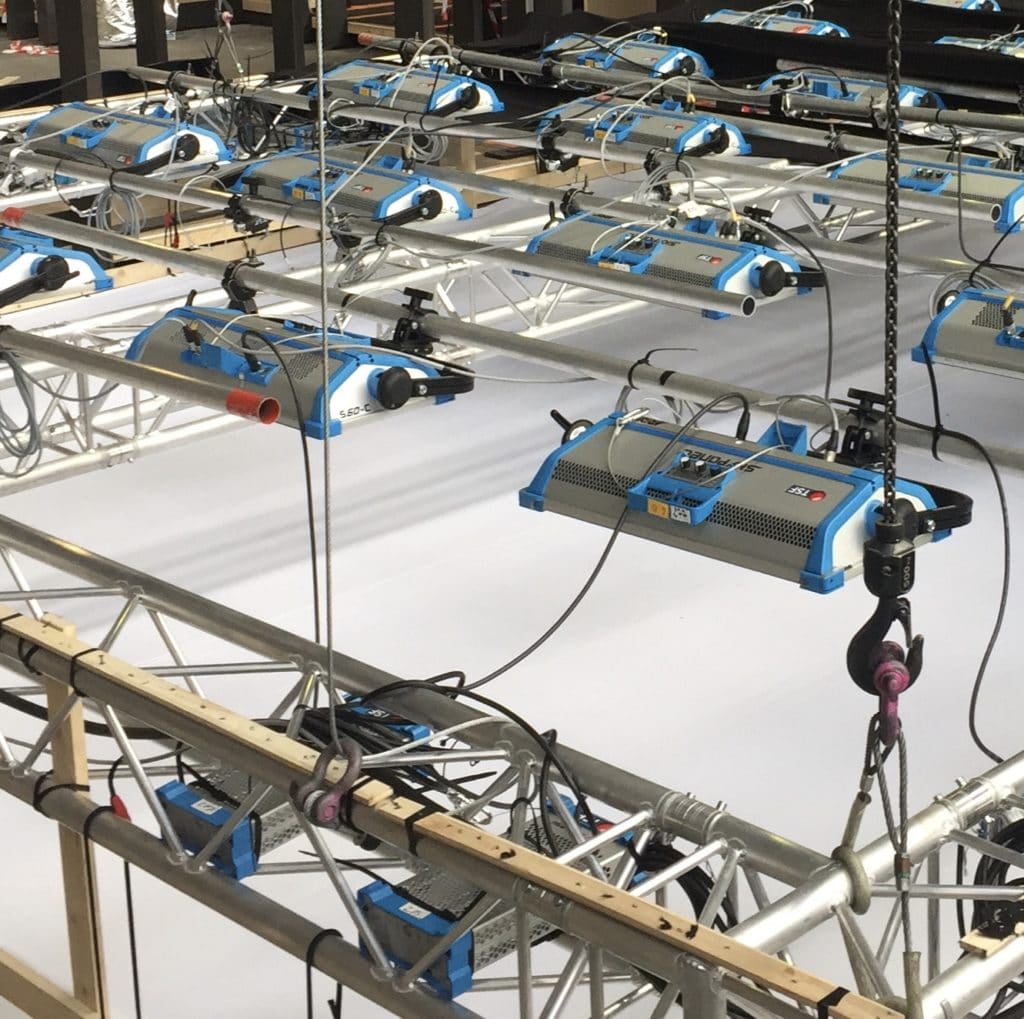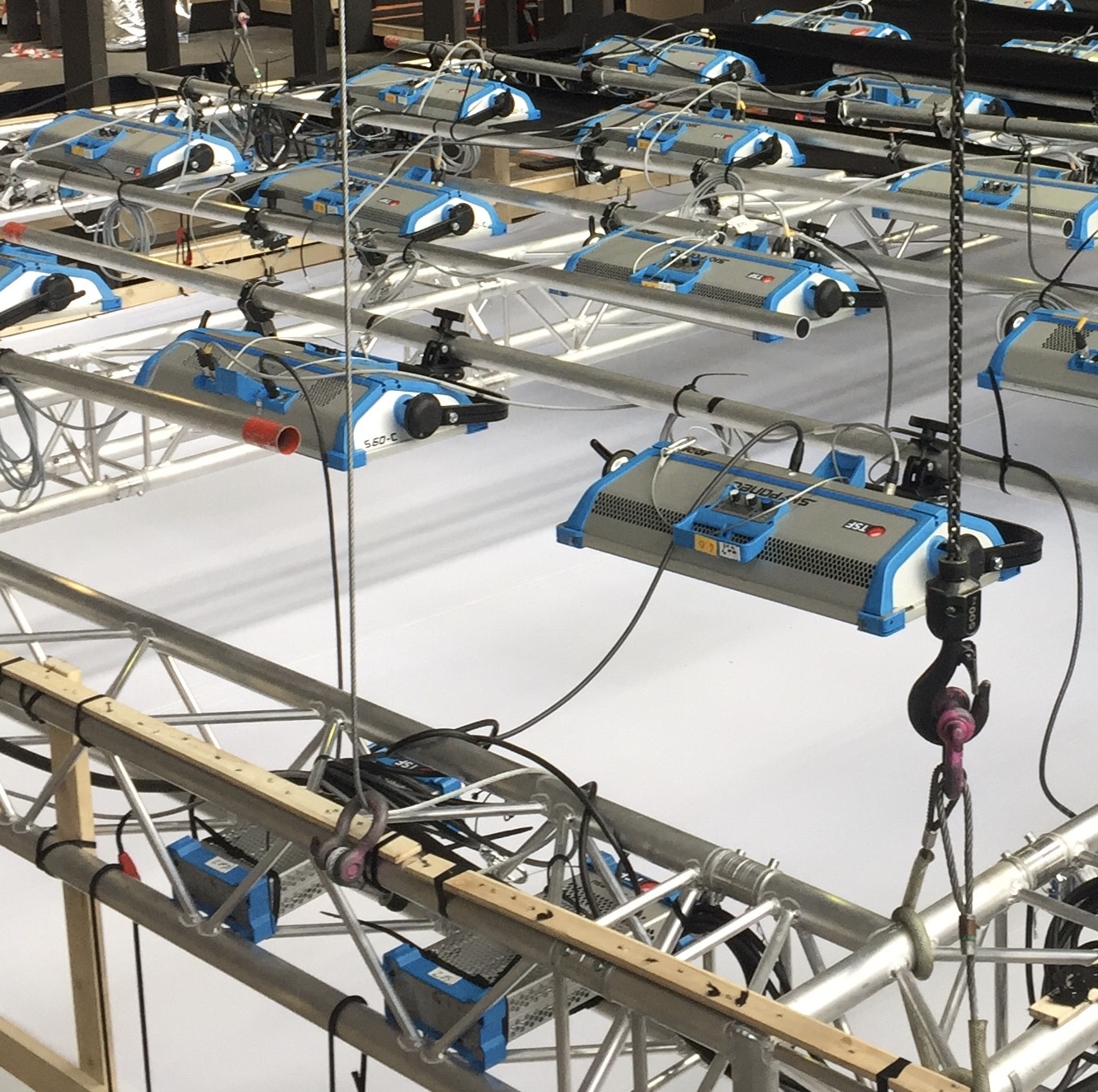 SkyPanel is available in several sizes: S30, S60, S120 and S360.

The S60 is a mid-range model, with an opening of 645 x 300 mm and suitable for the vast majority of applications. The S60 is available in a color and remote adjustable version. Unlike other adjustable fixtures,

SkyPanel makes no sacrifice when it comes to light. SkyPanel emits an enormous amount of light in a soft, uniform beam pattern.

Brighter than a 2kW tungsten soft light or a 6kW tungsten space light, the SkyPanel S60 provides enough light for most applications. At the same time, the lamp head is capable of operating beautifully at lower light levels. This range of light and color gives users an unprecedented amount of control.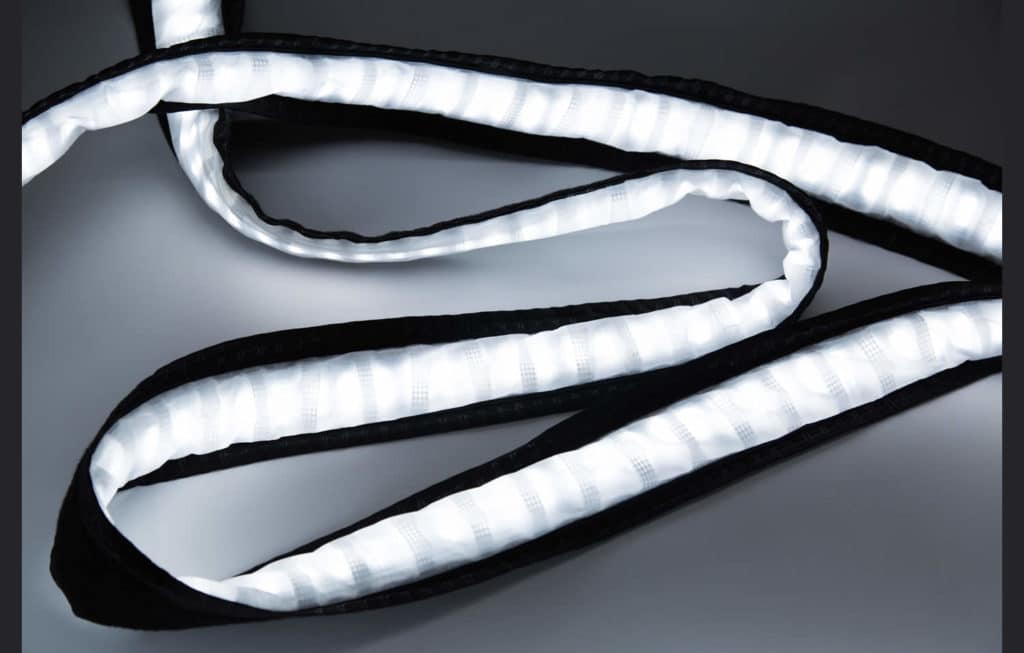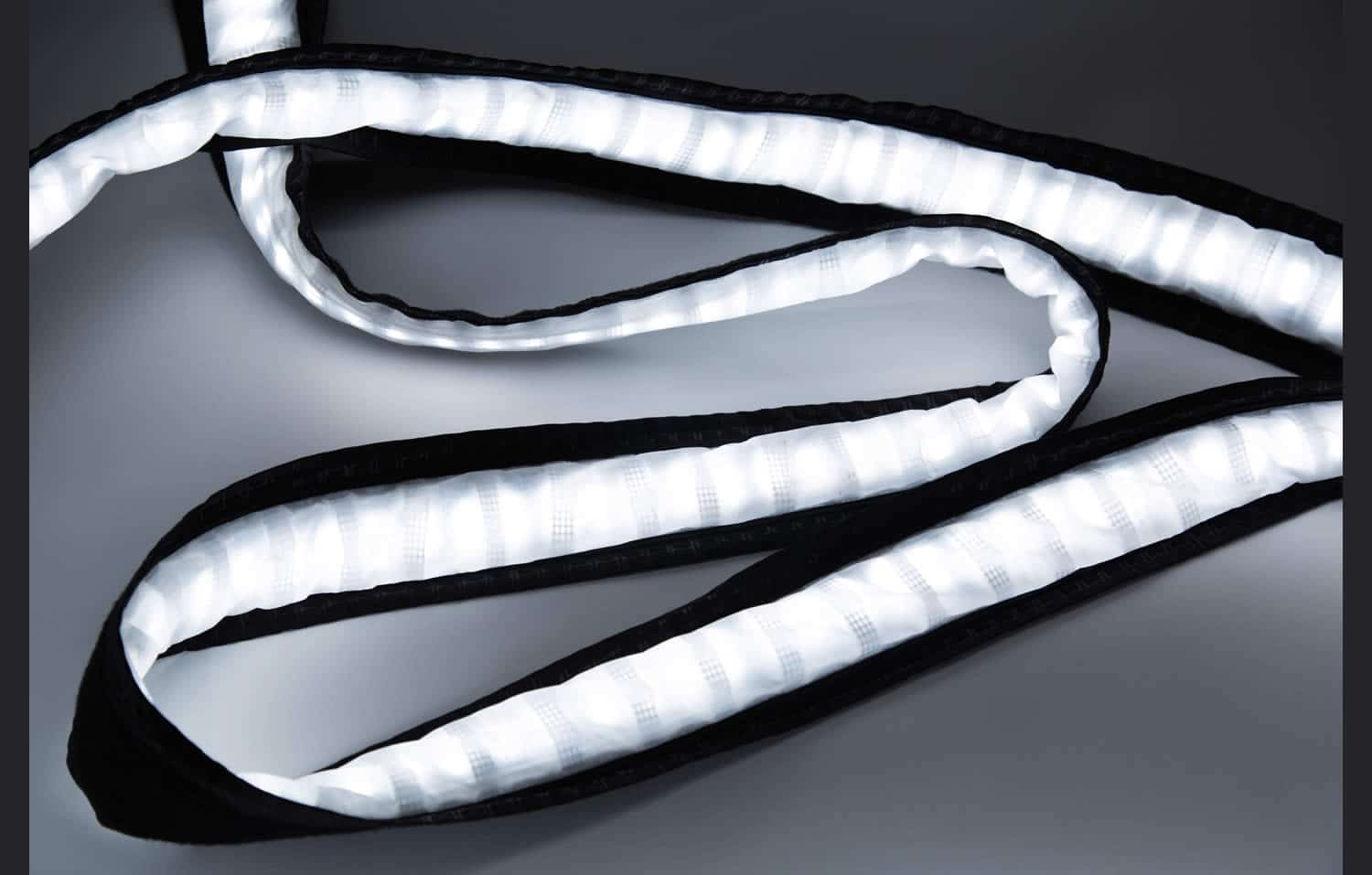 The BOA is a calibrated magnetic projector that measures from 60 centimeters to 6 meters. By magnetism (200 magnets per meter), scratch or fixation, the possibilities of hanging are infinite:
Magnets :
You can easily light up car scenes and natural or industrial settings; you can even put the BOA on a corner of a wall (the metal corner profiles hold the BOA in place)
Velcro and self-grip tape and fasteners:
The back of the BOA is made up of tiny soft loops that will hook onto any scratch-type "hook" surface; supplied with shape-memory velcro you'll give it the twist you want.
Attachment:
Grommets at the BOA allow you to hang your light with a simple nail.
Pass-through on back:
Loops on the back of the BOA allow you to slip in an offset arm for standard hanging (Foot 2000, spigot, magic arm).
Rings:
Three rings at each end allow you to pass slings, marine bungee cords, etc. ( For quick hook-ups on columns, trees).
Shape memory :
A semi-rigid accessory allows you to give a shape to the BOA (in order to go around a door, to make a lettering, a quick hooking).
A shape memory velcro is provided with each BOA Flex to give it the shape you want.
Contact :
Laurent KLEINDIENST
Sales & Marketing Director
+33 6.64.49.91.79
l.kleindienst@tsf.fr
Contact :
Danys BRUYERE
Deputy Gen. Man., Technology
+33 6 61 39 13 03
d.bruyere@tsf.fr