Rock-steady or gyrostabilized
The latest technology worldwide :
Panther

Maximus 7

gyrostabilized

Filmotechnic

Flight Head V

and

VI

Shotover

G1

MoSys Classic &

L40




---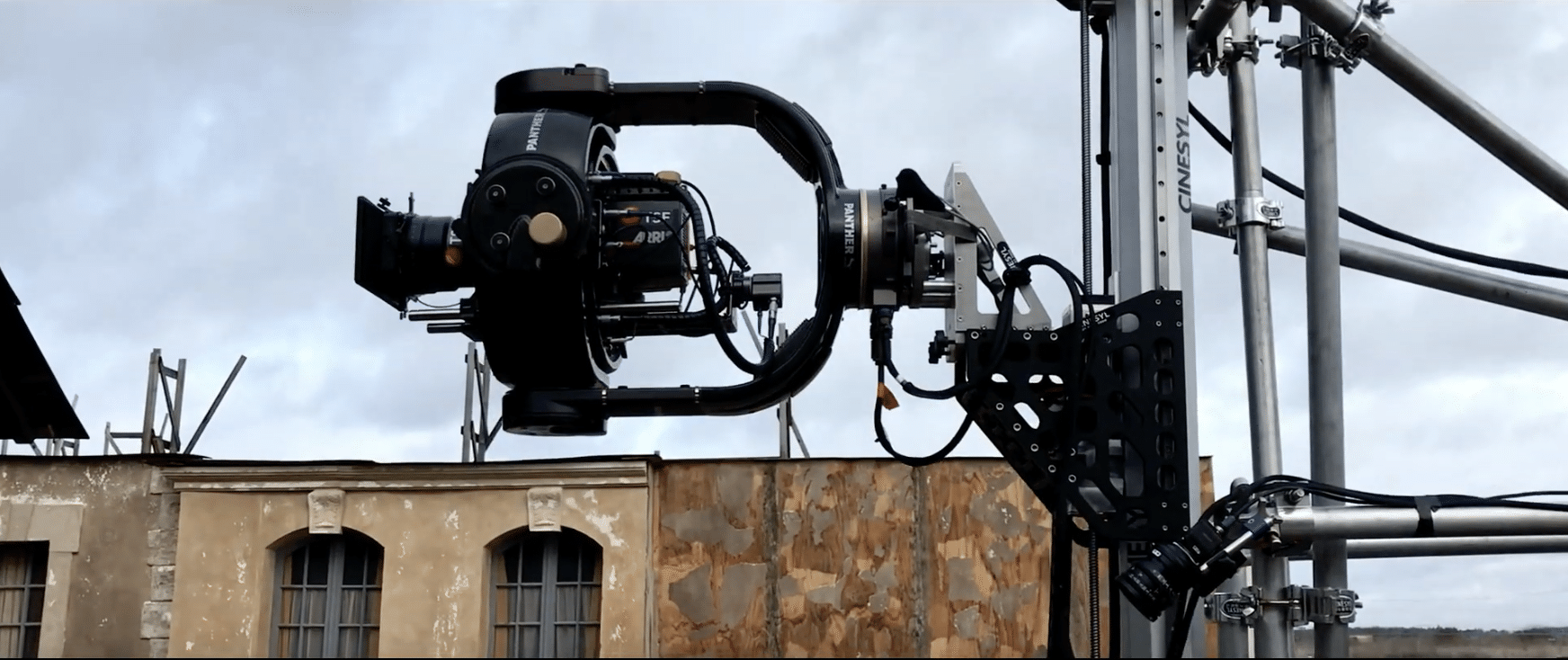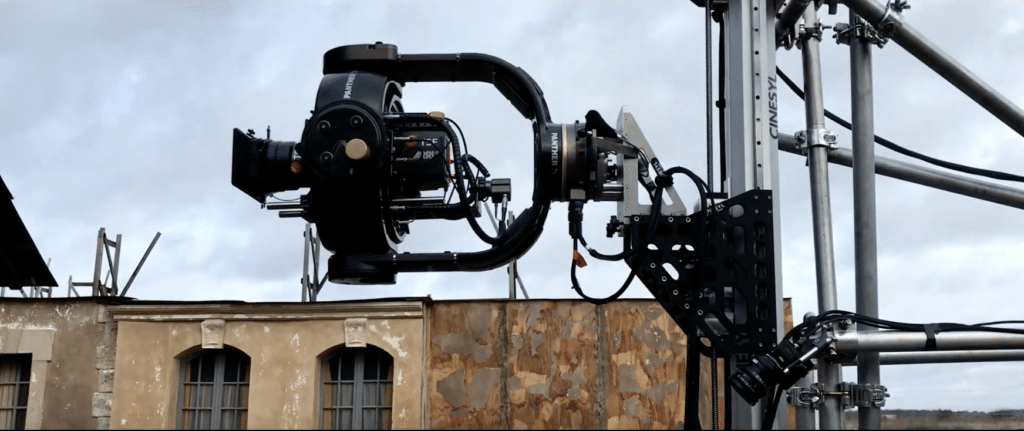 Maximus 7
Légère – 29 kg
Dimensions – 60 x 20 x 75 cm
Charge maximale – 34 kg
Vitesse de mouvement PAN et TILT – supérieur à 240 degrés/s

Une stabilité incomparable.
Silencieuse et robuste.
Extrêmement réactive dans toutes les directions Pan, Tilt, Roll sur 360°
Nombreuses possibilités de montage : pendulaire, overslung, position « Matrix »
Maintien de l'horizon « virtuel » parfait, même sous des forces G élevées et continues
Excellente stabilité statique et dynamique permettant son utilisation avec la plupart des objectifs et zooms.
---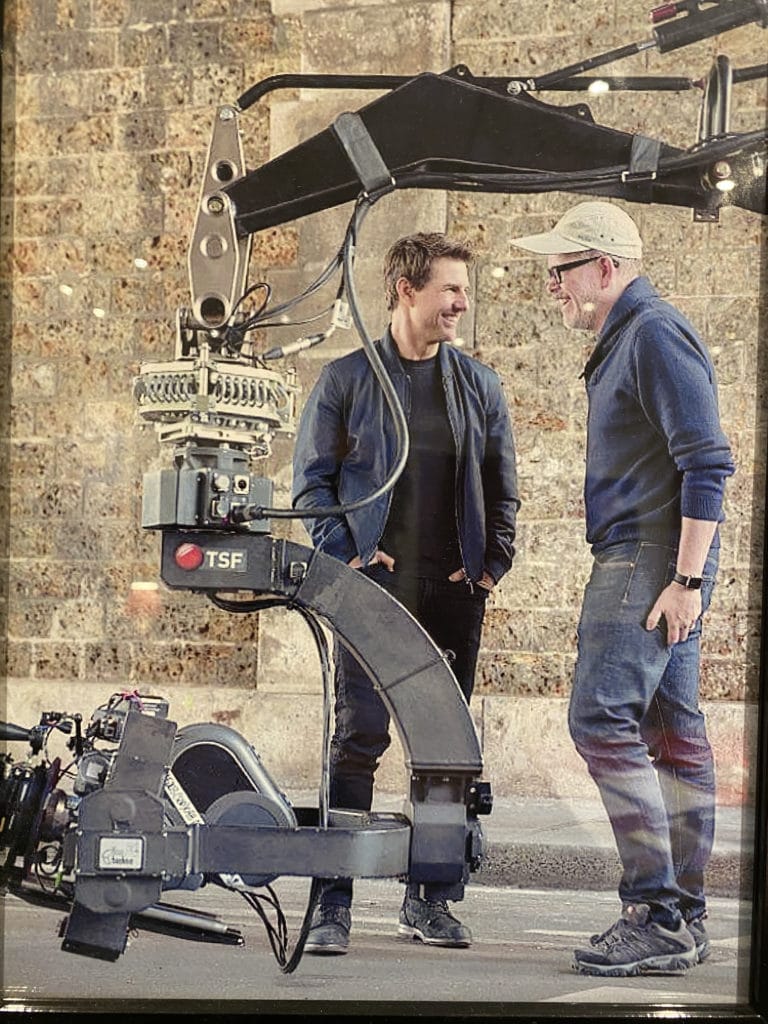 Flight head V advanced
La flight head 5 advance a été développée et construite pour être utilisée avec le Russian Arm et supporter de plus grands niveaux de vibration et l'impacte des accélérations.

Une nouvelle génération d' « auto horizon » contrôlé électroniquement maintient un horizon précis, même pendant des mouvements rapides. C'est l'une des plus solide, rigide et puissante tête remote stabilisée sur le marché, qui minimise les vibrations et les tremblements non-volontaires des caméras pendant les mouvements rapides, garantissant une image stable et régulière jusqu'à une focale de 25- 300 mm (optique film).

La Flight head 5 advance peut également être montée sur une large gamme de grues standard ou téléscopiques, dollies, voiture camera, quad, câbles etc.
---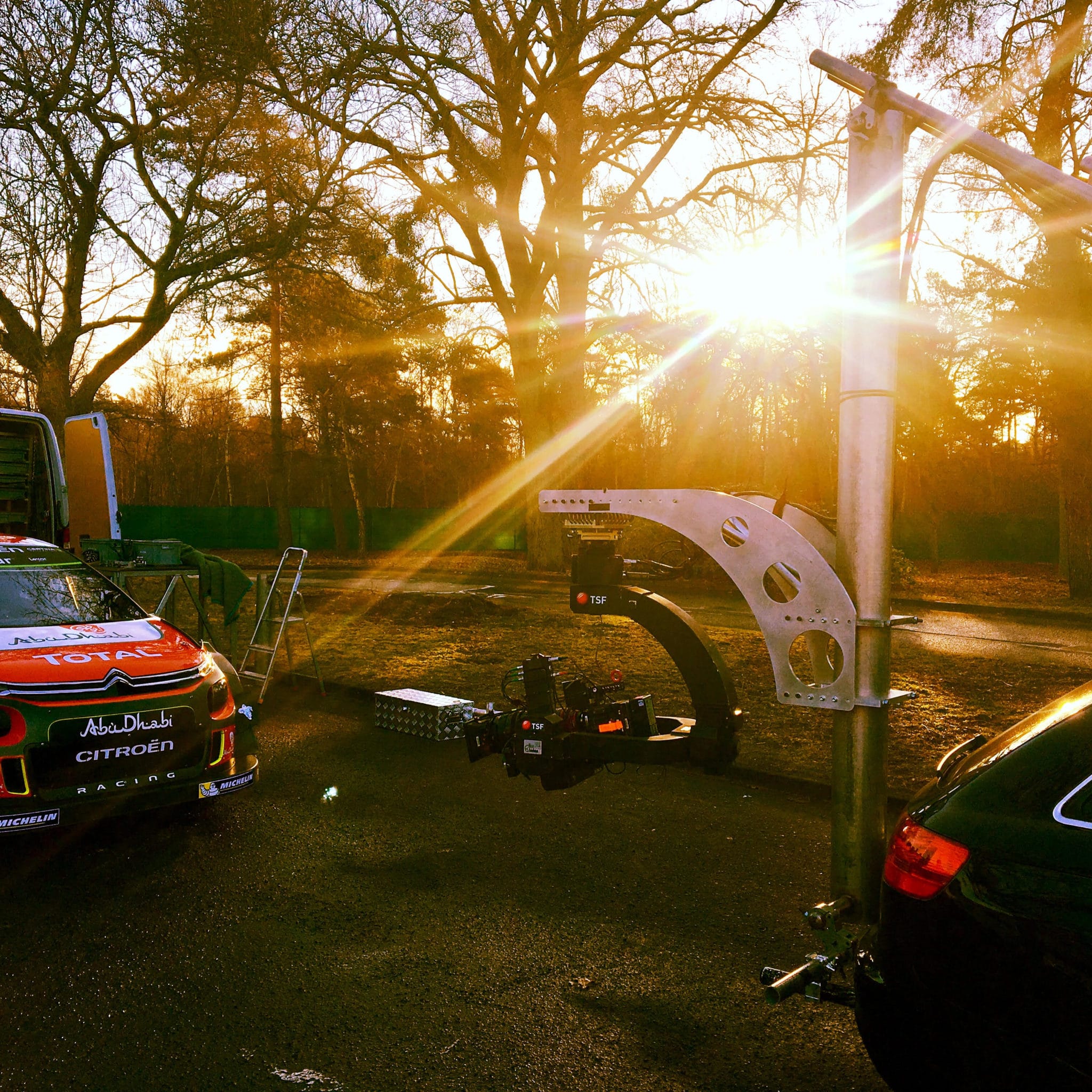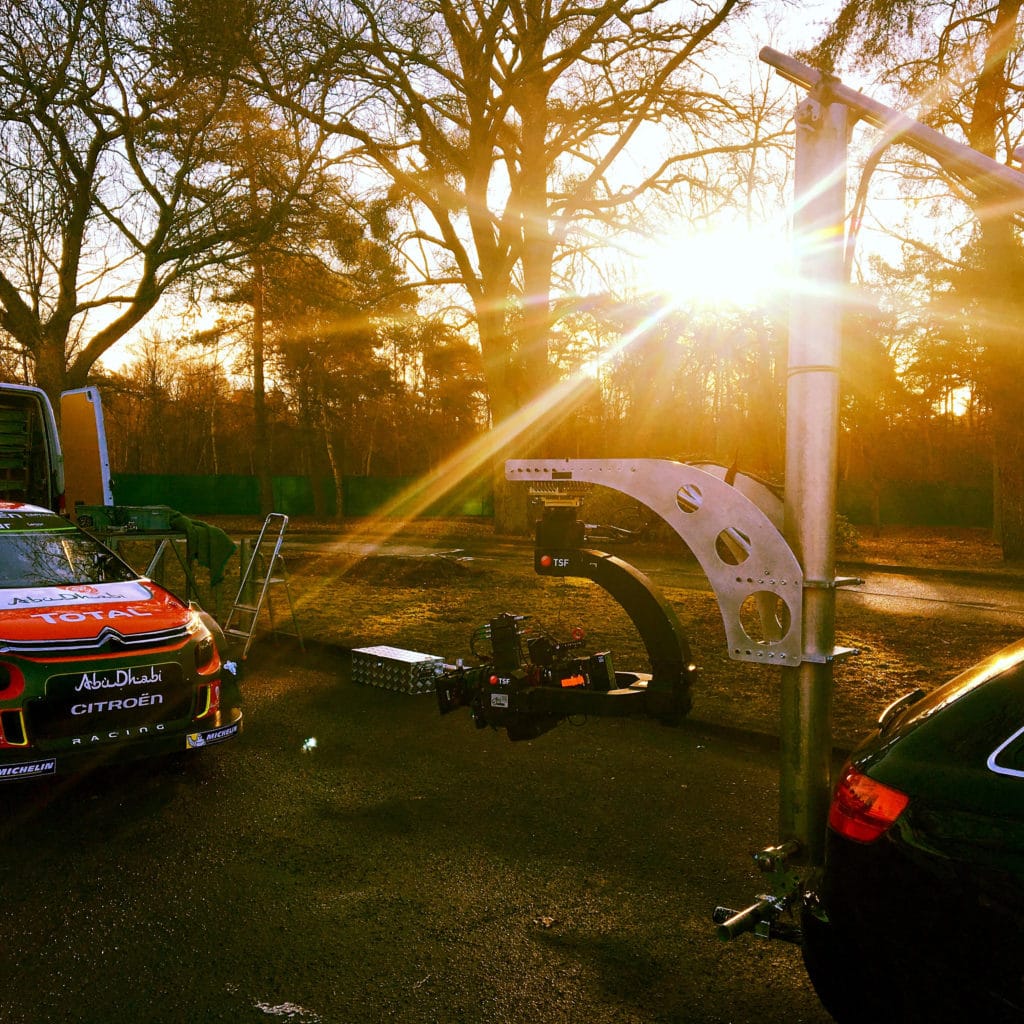 Flight head VI
Texte motionremote.co.uk : The Flight Head 6 is the regular design of Gyro Stabilised Flight Head from Filmotechnic, it can take any size camera package up to our 3 Camera Array or the TS5 3D rig.
It has a fantastic reputation as the 'go to' head for high speed tracking on the Russian Arm and is fitted with the latest GPS Auto Horizon that is rock solid in the high G turns.
Due to its full size design it is ideal for quickly mounting fully rigged camera without the need for moving any of the accessories.
It can be used on any full size camera crane, jib arm, tracking vehicle, dolly, cablecam that is rated to take the weight.
The Flight Head 6 can be controlled by either hand-wheels, joystick or optional pan-bar and it can be rigged in under or overslung configuration.

---
Mosys
Texte Mo-sys.com : Renowned for its strength, precision and versatility, the original Mo-Sys Lambda has been a leading force in Hollywood over the last ten years. With an imposing track record and long list of high-profile feature films, the next generation Lambda 2.0 has big shoes to fill.
---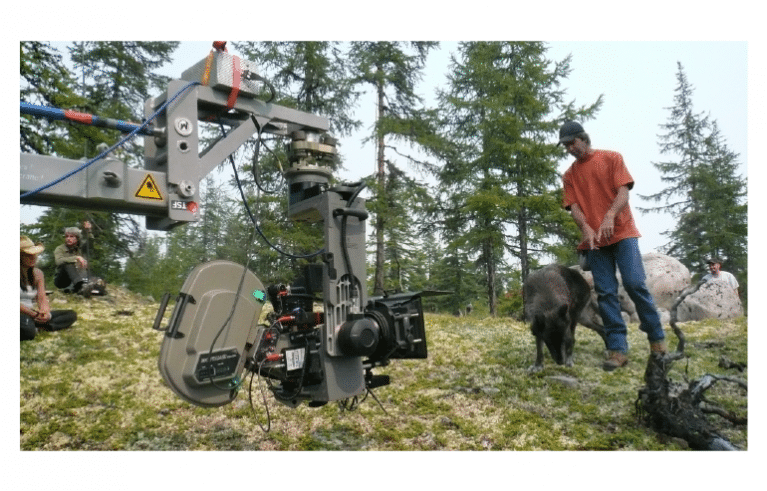 Mosys L40
Texte Mo-sys.com : Our precise, robust and lightweight 2-axis head for high-end digital cinematography is ideal for medium-sized camera packages, for example, ARRI Alexa with a large zoom lens. At the core of the L40 is our highly robust and precise motor drive with zero backlash, providing lag-free operation.
---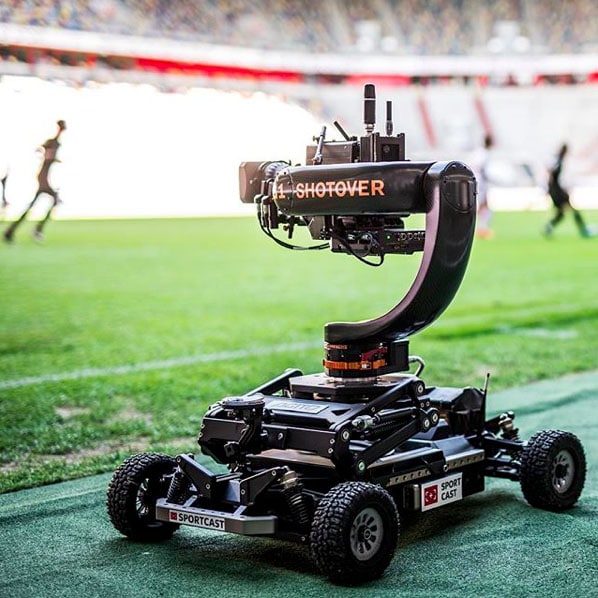 Shotover G1
A lightweight, weather resistant, gyro-stabilized gimbal platform that delivers unshakable stability with ultimate functionality. The SHOTOVER G1 can quickly be detached from the U1 multirotor and be mounted on motorcycles, tracking vehicles, cranes, cables and almost anything that moves. Buyers can choose between the U1, which includes both the multirotor and gimbal, and the G1, which is the gimbal without the aerial component.
---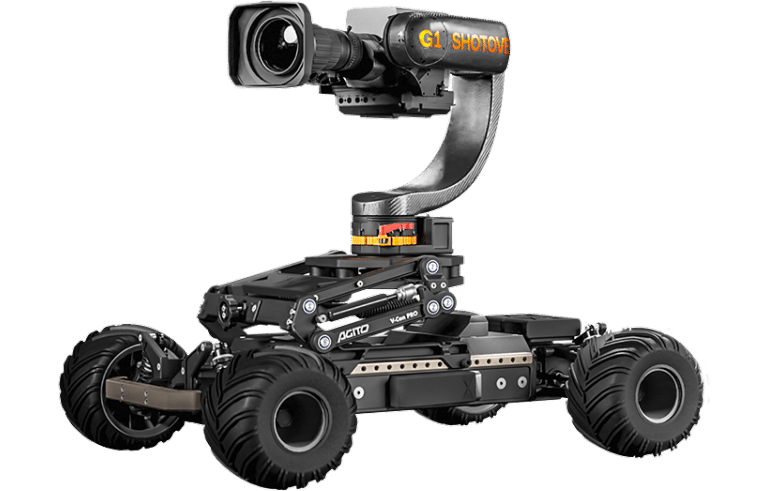 Agito
L'Agito est une nouvelle génération de mini quad robotisé télécommandé, électrique et silencieux. Il offre de nouvelles perspectives dans la réalisation de vos travellings de suivi car il s'affranchit des contraintes du rail traditionnel et permet de réaliser des prises de vues au ras du sol. Ses roues interchangeables lui permettent d'évoluer sur tous types de terrains. Son autonomie à pleine vitesse est d'une heure mais elle atteint 4h dans des conditions normales d'utilisation. Discret et compact, l'ensemble se contrôle en HF (l'absence de câbles étant un plus sur les tournages) avec une portée de fonctionnement allant jusqu'à 300m. L'axe optique placé à environ 80cm du sol peut être surélevé en fonction des conditions d'utilisation. Cet outil flexible et modulable deviendra vite indispensable lors de vos tournages et captations live.